Dr. Bronner's Soap Tea Tree

6,95

€

140g
Woodsy and medicinal, the Tea Tree Pure-Castile Bar Soap
contains pure tea tree oil—good for acne-prone skin and dandruff!

For body, face and hair.

The Tea Tree Bar Soap is made with certified fair trade ingredients.
It makes a smooth lather that won't dry your skin.

100% biodegradable in a 100% post-consumer recycled wrapper.

Buy two or more for 6.50€ per piece.
Bulk Food
Bulk food comes without small plastic packages and in the quantity you really need.
No more half full packets in the cup board.
And it looks much nicer in the cup board than plastic bags.
Save resources
Switching to bulk food makes your kitchen more sustainable.
up to 96% less packaging compared to pre-packaged food
reduces food waste
reduces resources for waste management system
less trips to the trash can for you
reduces plastic pollution
Welcome to
oodles and pinches
Explore convenient ways towards a
Zero Waste Lifestyle!

Zero Waste
Packaging &
plastic-free as much as possible
boxes & filling are reused
plus paper tape.
That's it.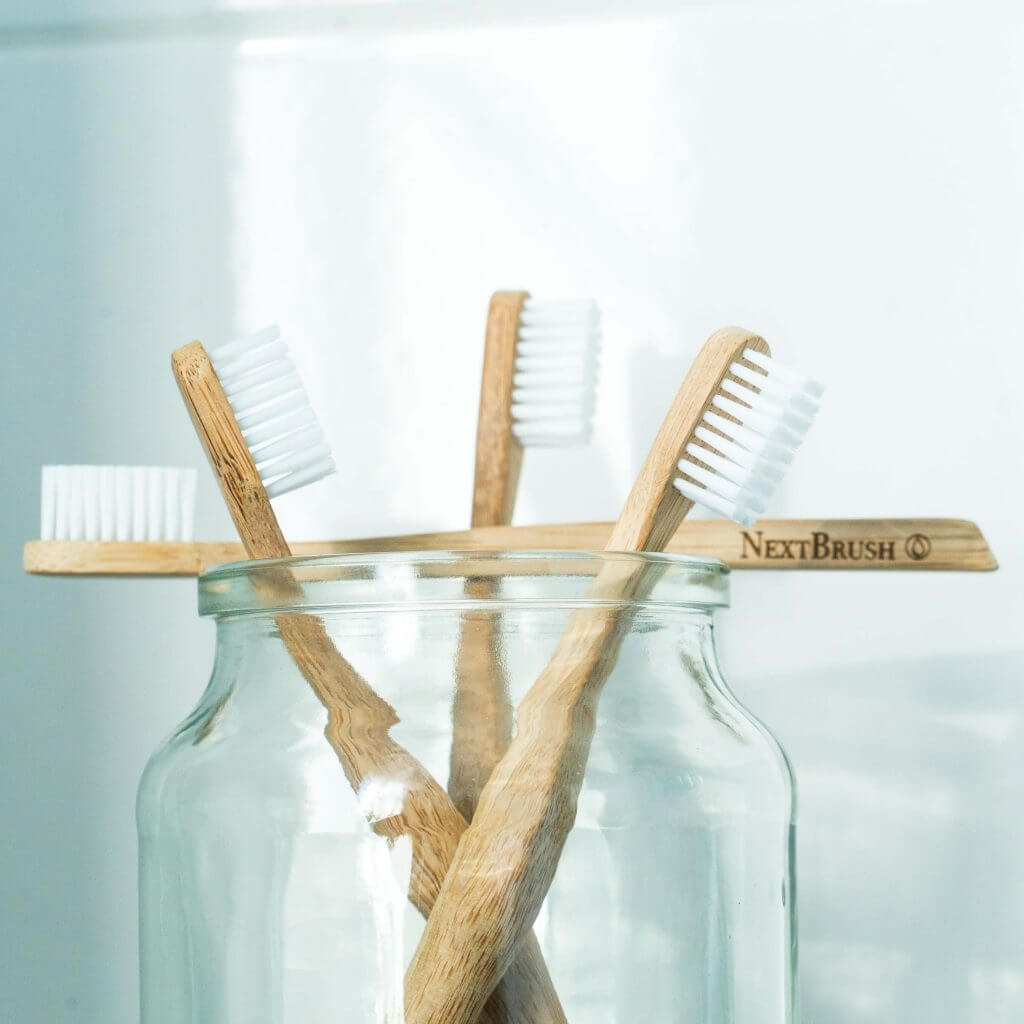 Sale!
Toothbrush Multi Pack
14,00

€
Toothbrushes for a full year, or for a bunch of people.
Combine any 4 NextBrush toothbrushes in your multi pack!